Pali and Tolo: Getting The GIST of it
A downloadable game for Windows
Made for Honest Jam 2 in 9 days.
Story

A virus, that has no direct harm to the living, is spreading rapidly around the world.
Creepy creatures attacking people.
Two paleontologists, Pali and Tolo made a groundbreaking discovery that needs to be kept as a secret.
They have to face these creatures alone.
Gameplay

Each turn, plan your moves moving your two characters and making them use their unique skills.
Collect GIST( Genetically Intensified Specimen Trace) by either killing creatures or picking up GIST piles.
When you are out of stamina you'll head back to lab. Make your researches and go for another run. Keep doing this until you find a cure!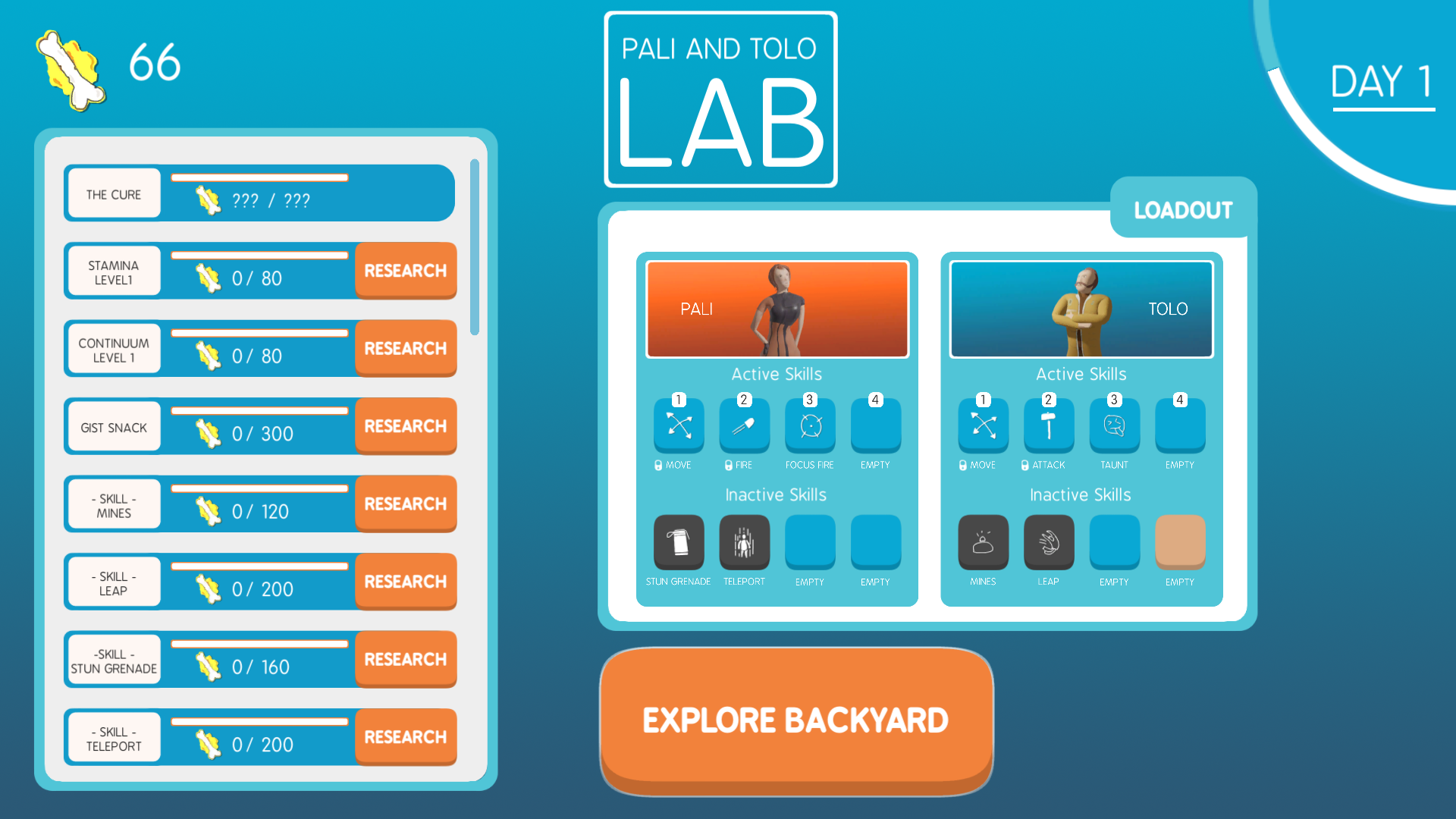 Changelog
PaliAndTolo_1.7 : Fixed a bug where when you change Windows language to Turkish :) , the game simply doesn't work.

PaliAndTolo_1.6 : Added save system. So you can quit the game and continue later. I also have a few bugfixes on this version. I'd really prefer you trying this one.

PaliAndTolo_1.5 : Fixed a bug in the ending cutscene.

PaliAndTolo_1.4 : Fixed a few bugs and rebalanced the game so it doesn't take an hour to finish :)